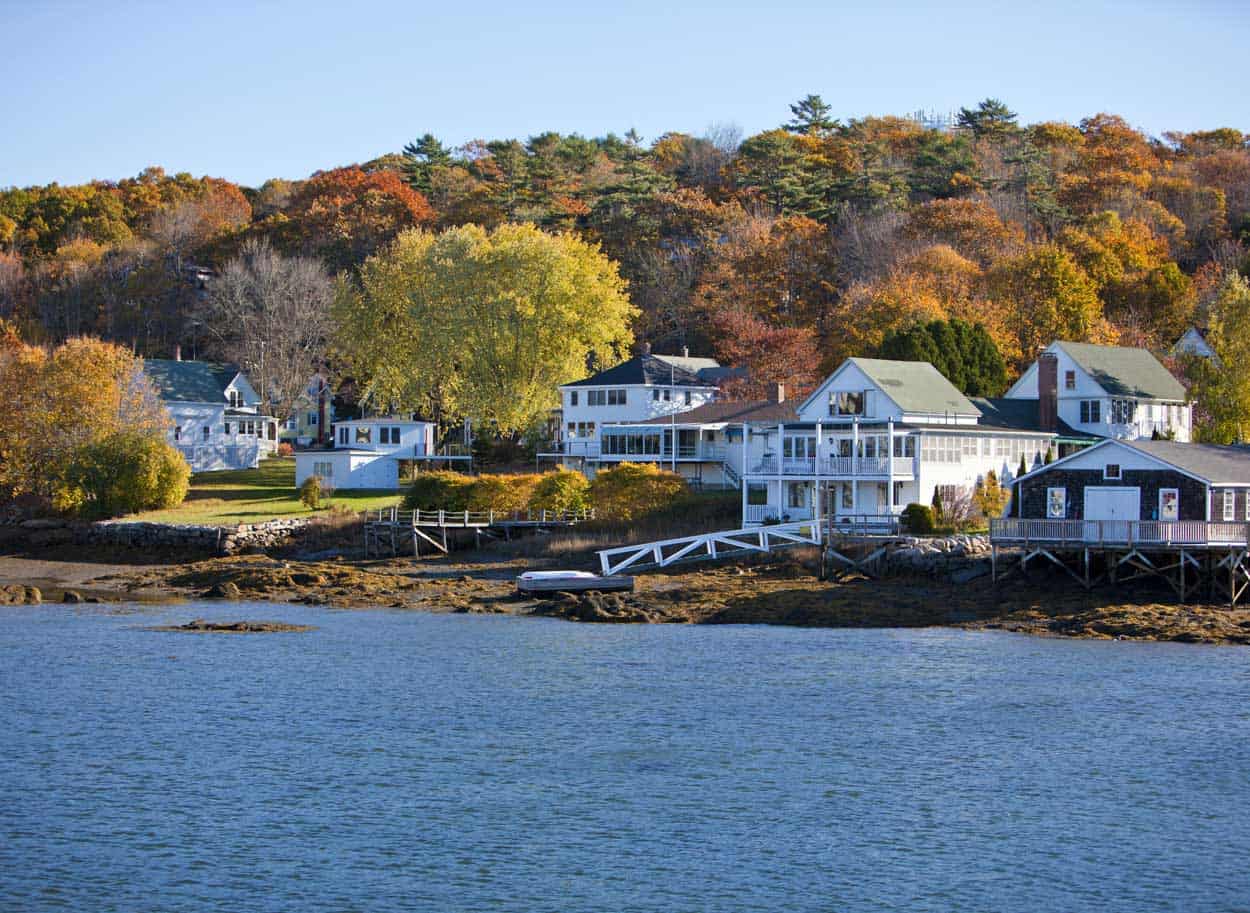 Kennebunkport - Kennebunk
The charming towns of Kennebunkport and Kennebunk, Maine, are popular destinations filled with natural beauty and endless opportunities for outdoor activities. Residents can explore the breathtaking ocean views and sandy beaches, such as Goose Rocks Beach and Kennebunk Beach. The towns are also perfect for water activities such as paddleboarding, kayaking, and sailing. For an incredible experience, visit the Rachel Carson National Wildlife Refuge and marvel at the migratory birds and wildlife. During the winter months, you can still enjoy your home in the Kennebunkport-Kennebunk area with cross-country skiing, snowshoeing, and cozying up to a warm fireplace.
Kennebunkport and Kennebunk's shopping scene features unique boutiques, including local shops like Daytrip Society, showcasing an array of clothing lines, decorative gifts, and accessories. Additionally, the area is packed with notable restaurants such as Stripers Waterside Restaurant, serving fresh and delectable seafood with a view of the ocean. For a cozy dinner with a friend, visit Earth at Hidden Pond for farm-to-table dining.
Your home in Kennebunkport-Kennebunk offers endless opportunities to relax and enjoy a comfortable lifestyle, surrounded by natural beauty and outdoor recreational activities. Explore the stunning coastlines, connect with the friendly community, indulge in local cuisine, and make unforgettable memories. Discover the highlights of Kennebunkport-Kennebunk, Maine, and settle into your dream home.